Upcoming Encore Academy Events
Are you ready to make a difference in your community?
Are you looking for volunteer and paid positions
in the non profit community?
Identify Your Passions: Creating the Vision for the Rest of Your Life
Friday, July 29, 2016 9:00 – 11:30 at The Greenhouse, St. Petersburg
When you what you are doing is connected to your passions and core values, you are living a life of discovery that energizes you every day. Discover or reconnect with your passions and explore how you can use them to create your vision for yourself. Building on this vision, tied to your passion, you can create overall goals to help you realize your exciting vision.
Those attending the program will use creativity and art related activities in a fun and enlightening program to:
1. Identify what core values are important to them now,
2. Identify their passions and
3. Visualize what a life connected to those passions might look like.
Free but must register HERE.
Rethinking Your Identity in Mid Life. Who do you want to be?
Friday, August 26, 2016, 9:00-11:00 a.m. at The Greenhouse in St. Petersburg.
You've had many roles in your lifetime…parent, worker, teacher, spouse. By midlife, our identity may seem well established. You're proud of what you've accomplished! But as you approach midlife, those roles may be shifting and you long to do something else.
Join us for a thought provoking discussion group, where we will cover areas such as:
Creating an expanded sense of self through mindful reflection and focus on new areas of your life.
Exploring sides of yourself that may have been suppressed
Discovering new opportunities to empower your emerging identity.
Come refashion your identity, embrace your passions, and explore new pathways. This is also a great opportunity to work with Bobbi Gemma, Master Certified Coach, Executive Coach and Life Architect with the Gemma Group.
Free but must register HERE.
Recent Articles from the Blog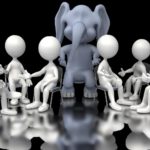 It is time to name the elephants in the room - age and experience!! There is not a week that goes by that I don't hear from job seekers about how frustrated, angry or simply dumbfounded they are by their inability to land a job that suits their experience! Hiring managers are saying over and over … [Read More...]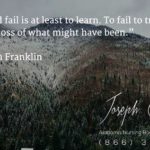 It seems like everywhere you turn today – everyone is talking about finding true happiness or finding your true purpose or calling.  An important key theme we hear in all of these areas is that it is an "INSIDE JOB".  It is not something that someone else can provide for you or a workshop that tells … [Read More...]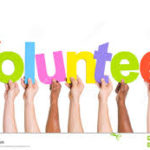 "ONE OF THE GREATEST IRONIES OF LIFE IS THIS: HE OR SHE WHO SERVES ALMOST ALWAYS BENEFITS MORE THAN HE OR SHE WHO IS SERVED!"- Gordon Hinkle There has never been a better time for experienced adults in mid-life to consider volunteering as part of their "Un-Retirement" Strategy! Here we are in … [Read More...]
ENCORE ACADEMY
AT THE GREENHOUSE
The Encore Academy is here to provide workshops, resources and connections that will help you discover and launch your Encore career!
ENCORE CAREER:
A second or third act that combines personal meaning with social impact and continued income.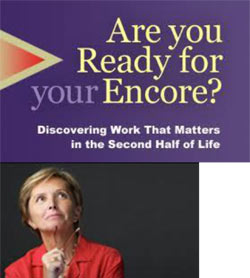 DID YOU KNOW?
10,000 Baby boomers are turning 65 every day
9 million people ages 44-70 are in their encore career
Another 31 million are interested in joining them
37% of boomers say they expect to retire after 65
10,000 adults are turning 60 every day
Over 40% of all start ups in America are by adults over 45 years of age.
70% of all boomers expect to work in some capacity after they "Retire"

Start your New Year by Taking the Next Step on your Encore Journey!