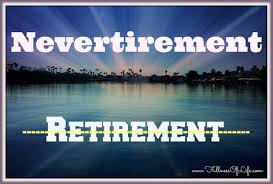 Last week, Marc Freedman was awarded the Social Entrepreneur of the Year at the World Economic Forum. Freedman is the founder of Encore.org (formerly Civic Ventures) and a primary thought leader for the encore social change movement.
Marc Freedman's latest article focuses on the confusion and ongoing contradictions of the "structural lag" that drastically changes individual's lives related to work and retirement. Social institutions, organizations and public policy seem to be stuck in the "Del Webb era" of a life of leisure while at the same time, our country is experiencing a 50% increase in the percentage of Americans 65 and older continuing to work in some capacity. For those stuck in the old paradigm, boomers that choose a life of leisure are viewed as a drain on our economy and society. On the other hand, the growing surge of older Americans staying in the workforce are viewed as "greedy geezers" occupying jobs better suited for a younger worker.
I believe that there is not a "Silver Tsunami" here but a "Silver Lining". Marc Freedman continues to remind all of us that "never before have so many people had so much experience, time and capacity to put those assets to great use". It is all in how we look at this – we need to make a paradigm shift!
Last week I was invited to speak at the Spark Growth Leadership Conference in Bradenton, Florida. I participated in a panel on "Innovation: The Treasure Hunt of Talent". Mireya Eavey, Executive Director of CareerEdge, talked about how CareerEdge is leveraging community assets and matching those assets with industries that are still in need of older experienced workers. Amy Rettig, Senior Vice President at Nielsen Media, explained how Nielsen capitalizes on the many generations in the workforce.
In preparing for this panel, I found numerous examples of organizations that are successfully engaging, recruiting and helping older workers transition into retirement. A recent survey by SHRM and AARP found that 60% of human resource executives are implementing new practices in all of the above areas. A Sloan Center of Work and Aging (Boston College) study described best practices such as workplace flexibility, retooling , phased retirement, job role shift programs, part-time on-call and Encore on-call where retirees come back to do project work, consulting or mentoring.
There are also great examples of organizations making this paradigm shift right here in Tampa Bay. Patina Solutions where seasoned professionals want to continue working in a fast, flexible way on an interim basis.   And Boomerswork , which provides services that can match out-of-work boomers with extensive business experience  with businesses needing  part time or project work.
It's time to take a fresh look at this incredible opportunity that can benefit not only the people who are approaching this age but the organizations that have the foresight to tap this boomer talent.
CALL TO ACTION:
Here are the fundamental keys to this social innovation:
Changing our perceptions of what work can look like for all generations.

Changing the paradigm for this stage of life – from one of seclusion and deterioration to one of generativity and positive aging.

Changing the language, the culture and policies that embrace this new windfall of talent in our community and organizations.
WHAT DO YOU THINK? WHAT ARE SOME EXAMPLES OF THIS PARADIGM SHIFTING IN YOUR ORGANIZATION?  Join the conversation!
Bevan Rogel
Encore Tampa Bay