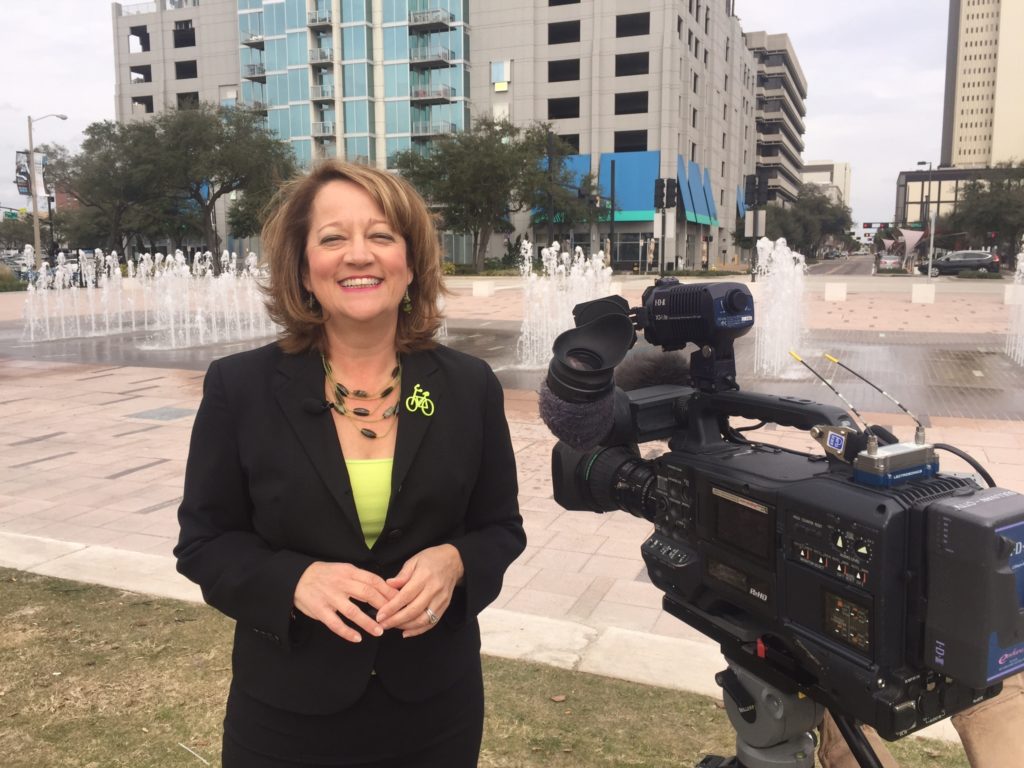 Part of the Encore Story Project Series
Written by Tory Wilgar,  Encore Story reporter
After leaving a lucrative job with a Fortune 500 Company to care for her ailing Father, Christine Acosta had no idea she was about to start a personal, life-changing journey.
It didn't come so easily mind-you. Her Father passed away six years later, and the Financial sector where she had achieved career-notoriety, had dried-up, in a recession.
Unable to find employment and seeking a fresh start, she opted to finish a communications degree, and enrolled herself in an Encore Workshop.
To say her experience at Encore changed her life for the better, would be an understatement. Thanks to the in-depth coaching, online tools and education she received, she was able to identify her genuine passions for health and wellness, and see the kind of 'business' she wanted to create.
Not only would this role have to incorporate helping others, and positively impact the public sector, it'd have to be aligned with her 3 core values:
Do what is good for the planet Do what is good for the body Do what is easy on the budget
Despite her new found clarity, it wasn't until she connected with the Mayors Neighborhood University Program, and engaged 40 informational interviews – did she feel a powerful shift. "Sometimes the Universe serves it up to you", she reflects.
At 52, Christine was at a point of reinvention.
It started with an invite from the Tampa Downtown Partnership to spearhead bicycle- friendly initiatives in the Tampa Bay Region. Soon following, she launched Pedal Power Promoters: A company with a mission to connect and empower bicyclists and businesses in the Tampa Bay area.
Fast-forward just a few years, and today Pedal Power Promoters not only creates and implements Bicycle Friendly Business (BFB) certification programs, it also plays an active role in improving the city's areas of safety, wellness, education and sustainability, while assisting private and public enterprises and their respective publics.
In addition to running Pedal Powers, Christine is also at the helm of Tampa Bike Valet, a service for event planners, which she launched in March at the Gasparilla Music Festival. At this event alone, her service parked 330+ bikes. Clearly, she's on to something.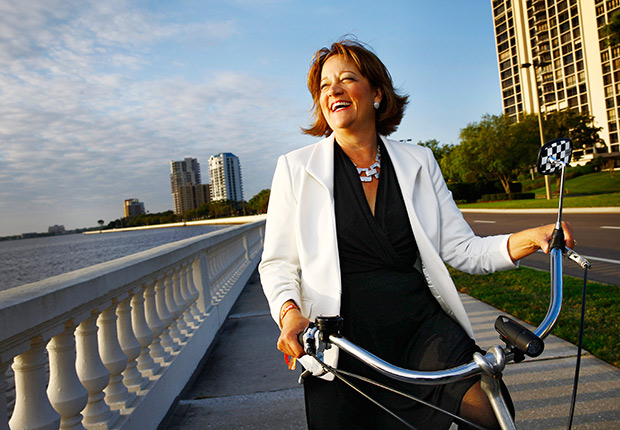 Despite her success thus far, there's still more to-do: Tampa Bay region is second worst in the nation for bike friendliness. Most commuters feel unsafe riding their bikes to work, and this needs to change. Not just for people's well-being, but the environment too.
Determined to stay the course, Christine's vision is to make Tampa Bay a world class region for bike commuters, connecting every aspect of our city – from schools, universities and parks to sports venues, restaurants, shops and more.
Talk about an exciting ride ahead!