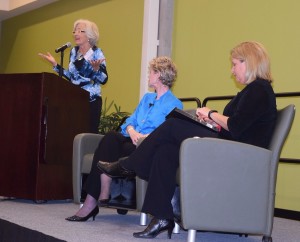 Two weeks ago, Encore Tampa Bay hosted an event in our community called Encore Connect: Your Roadmap to What's Next with over 260 people in attendance. The event was created to help mid-life adults (and beyond) connect to resources, organizations and experts that could help them along their "encore journey". What we heard LOUD and clear was that a key pillar for this new world of "retirement" turns out to be work and continued income. Recent research shows that over 57% of recent retirees have less than $25,000 in retirement savings. That same research shows that it's taking over 40 weeks for older workers to find new jobs.
Our keynote speaker, Kerry Hannon, gave us valuable tips for finding a new job, learning to love the job you currently have, or starting your own business as an alternative path for continued income. The facts and trends show us, that not all businesses are interested in hiring older workers. (Yes, ageism is alive and well!)
So maybe this is a good time to take a second look at starting your own business. There are many boomers already taking this career path. The latest research from the Kaufman Index of Start Up Activity found that the 55-65 age group is the fastest growing group of entrepreneurs. In fact, currently a whopping 52% of all new entrepreneurs are age 45-64!!
In a recent article, Bill Zinke, author of "The Evolution of Adulthood: A New Stage," talks about six good reasons why boomers and beyond might consider starting their own business:
They have double ESP (experience and expertise).

They are living longer and are able to be productive for longer periods of time.

They have a willingness to take risks because of their experience and sources of financial support.

Boomers have more contacts and a better chance to succeed.

Research shows that working and thinking leads to a longer healthier life.

It is the chance to realize a dream.

(I am adding a 7th reason!) There's never been a better time to start your own business here in our Tampa Bay community! There is a surge of entrepreneur resources and programs to help you no matter what stage of business startup you are considering.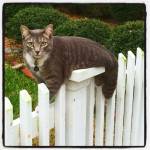 I would like to share with you just a few great resources, programs and opportunities for those of you who are ON the fence about starting your own business.
For additional great entrepreneur resources like the St. Petersburg Greenhouse, Women's Business Center, Tampa Bay WAVE and TEC Garage, check out the Encore Tampa Bay Resources Page.