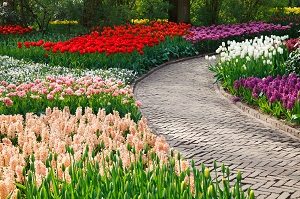 Encore careers offer a unique opportunity – with reflection and flexibility, people often move into what can become the most exciting chapter of their lives.  They have enough experience to make a real impact and with kids grown there may be more flexibility in the types of positions they can consider where the need to earn top dollars is less pressing.
But if you're not intentional about the path you pursue, you might end up on a path out of habit similar to the one you left – one that leaves you feeling exhausted and wondering what you just did to yourself.
Let me explain.
Most of us started our career on a path that had us moving up to ever higher levels of organizational authority.  "Up or out" was the old mantra from my Kraft Food days, where the adage meant you were expected to work hard and in return you would be rewarded with a promotion.  Those that didn't cut it would get a pink slip.  There was no in-between.  This striving to move up, for many of us, became a way of operating and few of us took time to reflect if we still wanted to keep climbing or if our organizations offered options other than "up or out".  Many of us felt pressure to take promotions even when we didn't want them, not knowing there was another option.  Yet when you look at the top of most organizations, there is only a tiny percentage of people there.  That means most of us don't follow that classic climber path all the way through our careers, which begs the question:
What happened to the rest of us?
Over the years I've come to learn there are actually 3 main career paths, and knowing which one is right for you at this stage of life is critical to your success and sense of fulfillment.
The 3 Main Career Paths:
Classic Climber:  The Classic Climber path is the one most of us are familiar with, where the goal is to move to ever higher levels in an organization, often with a desire to reach the c-suite.  In exchange for the higher income that comes with more responsibility, people on this path are willing to grow skillsets required at each advanced stage, participate in the inevitable political jockeying that accompanies the journey up and embrace the challenges that come with higher levels of authority and responsibility.  Those on this path are ambitious, looking forward to becoming future leaders of their organization.
Master Craftsman:  The Master Craftsman is the functional area expert.  These are doers who love to do the work more than direct the work of others.  They may get promoted, but the farther away they get from the "real" work the less satisfied they are.  They enjoy being the "go to" expert in their area, like John Mark, a colleague of mine from a prior organization I worked for who became known as the "coding ninja" because of his prowess for solving the thorniest technical challenges that others failed to solve.
These are the functional area experts who hold the institutional knowledge in an area, such as IT specialists, graphic designers, accountants, physical therapists, and nurses.  Some of their growth may come from their position in an industry if they seek it, not just a company, and can sometimes command higher wages for their expertise that few others master.  Their learning focuses on going deep into a specific field.
Continuous Learners:  The Jack-of-all-trades, master-at-none, Continuous Learners are most engaged in their work when they have the opportunity to stretch and grow in new ways.  When they reach a level of competence in a particular area it isn't long before they start getting antsy to learn something new.  Sometimes they wonder "Why can't I stick with something?" yet in areas where they can continue to grow they will stick with it, especially in areas that are broad enough to provide different segments to learn or are in a field that is going through change, like a marketer who can pivot from branding to strategic communications to SEO optimization to mastering digital campaigns.
They are the innovators in their organizations, making connections or spotting opportunities to exploit that peers miss who don't have the variety of experiences Continuous Learners possess.  They thrive when launching new products or teams, re-inventing better ways to do things or coming up with new approaches to meet client needs.
What does this mean for your Encore Career?
Be intentional.  You're no longer in the mode of having to follow a set path define by a leader in your organization nor do you have to follow the habitual path.  You may find that becoming an area expert or looking for opportunities that allow for continuous learning are a better fit for you at this stage.
Find your tribe.  Some organizations or functional areas are a better fit for one type of path than others.  When I was in corporate America I found lots of Classic Climbers whereas when I worked for a college I found lots of Continuous Learners.  Master Craftsman can be found in areas where expertise is valued and moving up isn't the only way to succeed – accounting, nursing, computer coding, and sales are examples.
Knowing there are choices will give you the opportunity to align your future career with the path that most suits what you want from this stage of life – whether it is to reach the top of an organization, to relish becoming an area expert or by thriving in learning along the way.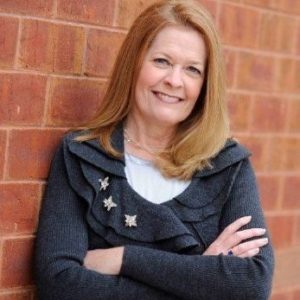 Kathy McDonald is the Assistant Director of Network Partnerships for the Florida College Access Network, an Encore career that feeds her Continuous Learner.  She spent her early career in finance and marketing working for Oracle and Kraft Foods, before co-authoring "Creating Your Life Collage:  Strategies for Solving the Work / Dilemma" (Three Rivers Press).  For the past 17 years Kathy has been in adult learning, enjoying growing the next generation of leaders by helping them choose intentional paths to career success.