In Tampa Bay, over 500,000 adults over the age of 50 are eager to stay engaged and use their talent and skills in a meaningful way. However, way too many are uncertain of the opportunities and resources to connect them to volunteer service or paid work in our community.
Encore Tampa Bay is the organization that connects this vast resource of talent and human capital with the overwhelming needs of our community – non-profit and for-profit, alike! We believe that we can serve a unique and valuable role as thought leader, connector, educator and advocate for older experienced adults in the Tampa Bay Region.
Here's how we made a difference in 2016 in the lives and organizations of Tampa Bay:
CREATING PATHWAYS AND PROGRAMS TOWARDS ENCORE CAREERS
Held 13 Encore Academy sessions and events with more than 400 in attendance.
Developed the Encore Tampa Bay Network with over 20 local organizations and individuals.
Helped to launch a pilot program for National AARP- Tampa Bay Caregiver Accelerator.
CONNECTING TALENT TO THE COMMUNITY
Connected over 175 experienced, talented adults to opportunities and resources in our nonprofit community through our Encore Pathways Showcase events.
Developed a job and volunteer opportunity board on Encore's website.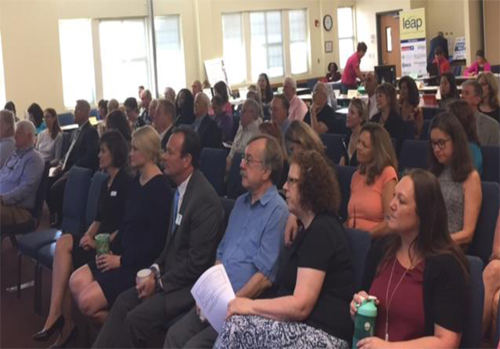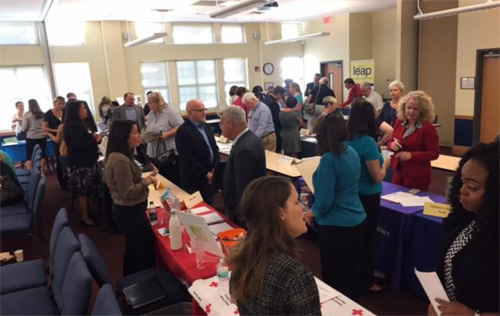 ELEVATING THE ENCORE IDEA
Encore Tampa Bay is committed to raising awareness of the Encore Idea through:
Over 45 Community presentations in 2016
Numerous media appearances on TV, Radio, and print.
Active and robust efforts in: social media, blogs and website
BUILDING CORPORATE AND COMMUNITY PARTNERSHIPS
Encore Tampa Bay continues to serve as an initiative under the Community Foundation of Tampa Bay.
We have developed strong partnerships with other community and corporate organizations such as: AARP, Raymond James, Sun Trust Bank, Florida Blue, Nonprofit Leadership Center, Workforce Institute, USF SP, Bay Care and many more.
Encore relies on the generous support of our community. Our growing success is attributed to the many partnerships, support organizations and individuals just like you. As we look ahead to 2017, we ask you to invest in our mission and make your gift now. We made donating easy; just click HERE TO GIVE. As an initiative under the Community Foundation of Tampa Bay, your contribution will help us continue to serve the "Boomer" generation right here in our community.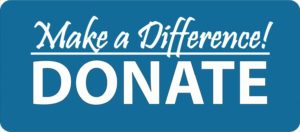 Thank you in advance for your investment in Encore Tampa Bay. I look forward to seeing you at one of our many programs and events in the year ahead.
Happy Holidays,
Bevan Rogel
Founder