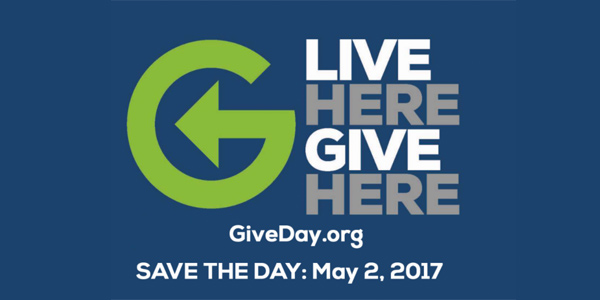 Give Day Tampa Bay returns for its fourth year on May 2, 2017 hosted by the Community Foundation of Tampa Bay.
Your involvement with Encore Tampa Bay has been a key to our success over the last four years.
Thank you for your support of our mission to strengthen the lives, organizations and economy of the community.
We need your continued help and have the perfect opportunity –Give Day Tampa Bay.
"Live here, give here" is the theme for this one day event.
Give Day Tampa Bay is a 24-hour online giving challenge set for May 2, 2017.
Get prepared to help by investing in Encore Tampa Bay on May 2.  What will your investment support?  Let's look at what we're doing:
Presented 12 Encore Academy sessions.

 

Workshops provided insights into personal topics, such as "Reframing Fear" and "Finding your Perfect Job"

Held our big Encore Connect event, and two smaller "mini" connect events where we connected over 175 individuals to opportunities and resources in our non-profit community.

Enhanced our Job Opportunity Board where we have both paid and volunteer positions posted
We need your support to continue these…and other critical…initiatives!
Remember to mark May 2 – Give Day Tampa Bay– on your calendar.    Remember, your investment in Encore Tampa Bay will lead to a better community.