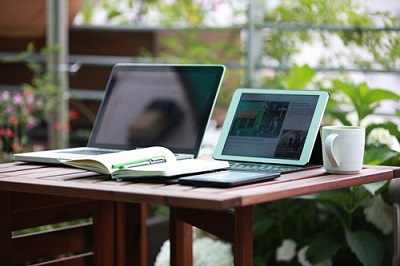 Many of us sixty-somethings (who inspired the Thirtysomething TV show) are happiest doing meaningful work that values our skills and knowledge. We intend to keep working as long as it's gratifying and we are mentally and physically fit, no doubt assisted by our frequent trips to the gym and triathlon participation, right? [smile]
Sometimes as freelancers or employees, we do paid work, other times, it might be unpaid work more commonly known as volunteering or working pro bono. Pro bono sounds impressive because it's Latin meaning "for the common good, rightly, morally."
Although first used by lawyers donating their legal services, its use has evolved so that other well-educated, mission-driven volunteers label their volunteering pro bono consulting when they apply their expertise to help an organization accomplish a specialized outcome that in other circumstances would be reimbursed.
With the internet, we have plenty of options to work pro bono because we can do it without leaving home. Most of us use smartphones,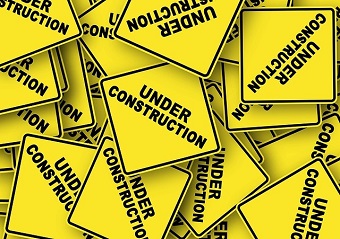 tablets, and laptops to communicate and collaborate with colleagues and family members now. We can also use these devices to find volunteer opportunities, register online to pledge our interest, and negotiate roles and scope of work with the hiring/supervising authorities. A few slow drives along Ulmerton Road and I-75 construction zones convert almost everyone to prefer a virtual path to work!
The outcomes we can effect with online communication and collaboration tools vary widely. They include interactions formerly done face-to-face such as mentoring or tutoring youth and visiting homebound adults, for instance. Traditional exchanges like these can be supplemented virtually or carried out wholly online via Skype and Zoom. Other activities supported by digital technology and connections include writing proposals, researching issues, and giving expert guidance. One can also translate documents, design curricula, and lead group discussions online.
As we are refocusing the Women's Learning Studio, we are researching how non-profits are engaging virtual volunteers. An e-book, The LAST Virtual Volunteering Guidebook by two internationally seasoned authorities, Jane Cravens and Susan J. Ellis has been very informative on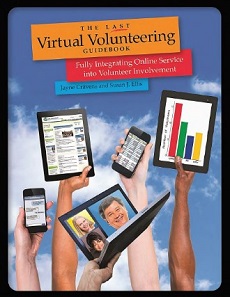 what non-profits do to attract and keep virtual volunteers. One chapter focuses on what volunteers need to be able to do to work mainly online.
Are you prepared to volunteer virtually?
Cravens and Ellis offer a self-quiz to help prospective volunteers determine their virtual readiness.
1. Do you have regular, reliable access to the internet?
This means using the internet to communicate via email, audio and video conferencing, team messaging, and entering and navigating password-protected websites, etc. High-speed bandwidth to work in one-to-one or group situations with audio and video in real time (such as with Skype or Zoom), may be required, too.
2. Do you communicate well via the written word?
The internet made asynchronous communicating (exchanging ideas at different times) possible with email, discussion forums, and social media. These all involve writing. Skilled volunteers write to report accomplishments and make recommendations.
3. Do you stick to deadlines? Do you see a project through to the finish? 
A deadline exists because it is important to the organization's performance in some way.  Can your staff-colleagues and volunteer-peers count on you to deliver?
4. Are you comfortable working on your own, without direct, immediate supervision?
While you may have regular phone calls, web meetings, or occasional in-office meetings with your project leader or project team members to ask questions, most of the time, you are responsible for figuring things out. How entrepreneurial and creative are you?
5. Are you self-motivated?
Volunteering virtually means no one regularly tells you with a smile how valuable your work is. You might get an occasional email or phone call and public recognition for your work someday. In the meantime, you must inspire yourself.
6. Do you pace yourself well? Do you avoid over-committing to projects?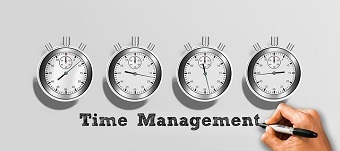 Working virtually over a period of days, weeks, or months demands strong time management skills to plan your work and work your plan.
7. Do you have a set time of day to work on assignments?
We have learned that a to-do list is not enough. It must be coupled with regular times designated on a daily and weekly schedule to enable high-quality product and service delivery.
8. Will your work area be distraction-free while you work on a volunteer assignment?
One can work in the LaGuardia Airport baggage claim area if needed to meet a deadline. Normally it's better to have a quiet place to focus and concentrate without interruption.
9. Do you answer your online messages quickly (within 48 hours or two business days of receipt)?
Cravens and Ellis work internationally; two business days to respond or at least acknowledge email receipt is appropriate. Response times could be much quicker for community-wide or in-state project participation.
Cravens and Ellis say "If you answered 'no' or had difficulty answering any of these questions, perhaps you are not ready for volunteering virtually. "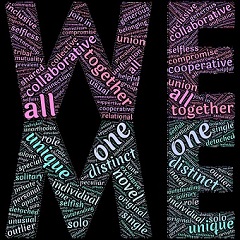 They also advise prospective virtual volunteers to continue their self-evaluation by examining their motivations to volunteer, what they hope to gain and give by volunteering, and the skills and experience they bring to volunteer roles.
The bottom line for Cravens and Ellis, and us at the Women's Learning Studio, is that anyone who can use the internet independently and has a valuable skill to offer can volunteer online.
With a tip of our hats to Clay Shirky, we have the cognitive surplus and the digital technology to pool our efforts to dramatically improve our communities. Why not you? Why not now? What do you need to start?

Lisa Levinson and Doris Reeves-Lipscomb, partners in the Women's Learning Studio, an online social learning consultancy, frequently

volunteer virtually. Lisa's latest online pro bono consulting resulted in a tsunami of support for a dance-a-thon with proceeds going to programs for disabled adults. On behalf of CASA, Doris led a volunteer team to learn and apply current practices from Domestic Violence centers providing pet sheltering onsite for their DV survivors.      
Except for the Guidebook cover and photos of Lisa and Doris, graphics came from Pixabay artists.