Boosting Brain Health and Lifelong Learning
Presented by Better You and Florida Blue
and Encore Tampa Bay
Your brain is the single greatest system ever designed in the history of the universe. It is responsible for your every thought, emotion and behavior. Maintaining brain health and enhancing lifelong learning is a vital part of aging and quality of life at every age. In this seminar, we will review the anatomy of the brain, gain a better understanding of how the brain learns and thrives, and discuss how incorporating the five critical domains of brain health can enhance your quality of life – starting today!
Date: Thursday, October 5, 2017
Time: 5:30 – 6:30 p.m.
Place: Florida Blue Center
201 N. Westshore Blvd., Tampa, FL 33609
Contact:  813-282-9910
Free but must register here:
---
Save the Date! Our Next ENCORE PATHWAYS SHOWCASE!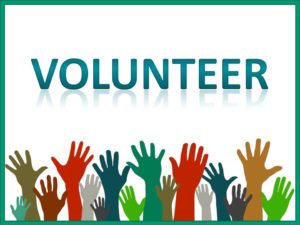 Volunteering makes an immeasurable difference in the lives of others. But did you know how much you help yourself by giving back? From lowering stress to boosting self-confidence, volunteering offers many health benefits – especially for older adults.
Join us for our next Non-Profit Showcase. A short panel discussion will feature Non-Profits that are looking for volunteers, paid staff or board members. After the panel participants will network with these Non-Profits to learn more and see if there might be a "match".
What: Encore Non-Profit Showcase: Connecting talent to Non-Profits
Where: The Children's Board of Hillsborough County
When:  October 18, 2017, 8:30-11am
This is the third in our popular showcase series. Free but must register here
If you are a Non-Profit and wish to participate in our Showcase (at no cost to you) to recruit experienced talent for your organization, contact Annette Damey at annetted.encoretampabay@gmail.com
---
---
Upcoming AARP Events
 Tuesday, October 17th
Job Search in the Digital Age
Town 'N Country Library Community Room B
7606 Paula Dr., #120 Tampa, FL  336266:00 – 8:00 PM
This hands-on workshop will provide tips and online resources that can help you to find a job and to develop the skills needed in today's workplace.
RSVP: https://aarp.cvent.com/jobstbay
---
Tampa Bay-Job-Links 2017 Program Calendar
 Jack Roth Center for Career Development
4100 W. Kennedy Blvd., #206 Tampa, Florida 33609 | 813.344.0200
RSVP Required – Email nikki@tbjl.org or go to tbjl.org
 No charge for LINKS; $15.00 guest fee for workshops
For those who are in career transition and job-search mode, discover strategies that can help keep things in perspective during this complicated and important time in your life.
Here is a link to the calendar section of the Tampa Bay Job Links website:
http://tbjl.org/program-calendar/
 TBJL Upcoming Programs:
SUCCESS Workshop "Switching Gears: A Roadmap for Career Transition Evening Workshop Series" 
Attend the full series, or select individual sessions. Wednesdays, August 23th, August 30th, September 6th, & September 13th
6:30 p.m. – 8:30 p.m.
Where: TampaBay-Job-Links
4100 West Kennedy Blvd., Suite 206
Tampa, FL 33609
Cost: $50 for the series or $15 per session for guests. FREE for TBJL Full Program Participants
Registration required: (813) 344-0200 or RSVP@TBJL.org.
Dinner: Provided by Lenny's Subs
This program is a 4 session series of 2-hour workshops targeted to individuals in career transition. Whether you are just beginning your career, returning to the workforce after an absence, or considering a career change, it's essential to plan for your future with current, relevant tools and strategies that are indispensable to remaining viable in today's job market. These 4 sessions cover the nuts and bolts of your career transition, at whatever stage you may be.
---

Big Brothers Big Sisters of Tampa Bay
BIG Orientations and Training Sessions:
August:
Pinellas:
Saturday, August 26, 10:30 – noon, BBBS Office, 918 West Bay Dr., Largo
Pasco:
Tuesday, August 29, 5:30 – 7:00 p.m., WC Honda, 27750 Wesley Chapel Blvd., Wesley Chapel
September:
Hillsborough:
Tuesday, September 5, 5:30 – 7:00 p.m. Campo Family YMCA, 3414 Culbreath Rd., Valrico
Wednesday, September 13, 5:30 – 7:00 p.m., Yogurtology, 12460 Dale Mabry Hwy., Tampa
Thursday, September 14, 3:30 – 5:00 p.m., USF Marshall Center, (MSC3302B), Tampa
Saturday, September 16, 10:30 – noon, Tampa Jewish Community Center, 522 N. Howard Ave., Tampa
Wednesday, September 20, 5:30 – 7:00 p.m., Metropolitan Ministries, 165 E. Frances Ave., Tampa
Tuesday, September 26, 5:30 – 7:00 p.m., Tampa Jewish Community Center, 522 N. Howard Ave., Tampa
Pinellas:
Wednesday, September 13, 5:30 – 7:00 p.m., St. Anthony Carillon/Bay Care, 900 Carillon Pkwy, St. Petersburg
Tuesday, September 19, 5:30 – 7:00 p.m., Barnes & Noble, 2501 Tyrone Blvd., N., St. Petersburg
Saturday, September 23, 10:30 – noon, BBBS Office, 918 West Bay Dr., Largo
Tuesday, September 26, 5:30 – 7:00 p.m., Clearwater Chamber of Commerce, 600 Cleveland St., Ste. 200, Clearwater
Wednesday, September 27, 5:30 – 7:00 p.m., Green Bench Brewery, 1133 Baum Ave. N., St. Petersburg
Pasco:
Saturday, September 9, 10:30 – noon, NPR Public Library, 5939 Main St., New Port Richey
Monday, September 11, 5:30 – 7:00 p.m., WellCare, Southgate Shopping Center Plaza, 5113 US Highway 19, New Port Richey
Tuesday, September 26, 5:30 – 7:00 p.m., WC Honda, 22750 Wesley Chapel Blvd., Wesley Chapel
---
 Tampa- Hillsborough County Public Library Events: (FREE)
Do you own a business? Starting a business? Considering a venture? Are you an Entrepreneur?
Join us for coffee, networking and raffle prizes. Connect with people and resources and learn how the library can help you develop your business.
Every first Friday, the library will open its doors from 8am to 9am for coffee, networking, and information.
What:    BizConnect@Platt
When:   Every First Friday
8:00a.m. – 9:00a.m.
Where:  Jan Kaminis Platt Regional Library
3910 S Manhattan Ave, Tampa FL 33611
Funded by the Friends of the Jan Kaminis Platt Library
For more information: sturgeonc@hillsboroughcounty.org
(813) 204-2616
All of these free programs will be held at the Jan Platt Library, and do not require registration:
Business Law: Options For Starting A Small Business
This workshop has been cancelled. 
Monday, September 18, 2017
1:30 P.M. – 2:30 P.M.
Jan Platt Regional Library
3910 S Manhattan Ave, Tampa FL, 33611
A representative from Burke Faulkner Law will address DBAs, LLC, and corporations, and the pros and cons of each as well as how to get started incorporating a business.
 
5 Steps to Better Business Cybersecurity
Monday, October 16, 2017
1:30 P.M. – 2:30 P.M.
Jan Platt Regional Library
3910 S Manhattan Ave, Tampa FL, 33611
A representative from the Better Business Bureau will share resources, tools, and tips to help small businesses manage cyber risks and learn about cybersecurity best practices in the modern business environment.
Free Computer and Electronics Shred Day
Saturday, October 21, 2017
11 A.M. – 2 P.M.
Jan Platt Regional Library
3910 S Manhattan Ave, Tampa FL, 33611
In partnership with Urban E Recycling, the library is hosting a FREE computer and approved electronics shredding event. Bring your hard drives, cell phones, tablets, and more to be shredded in the parking lot adjacent to Jan Platt Library. Certificates of destruction available upon request.
For a list of approved electronics please visit:   www.urbanerecycling.com/items/
---
MY STARTUP TAMPA BAY (a website)
Are you curious about your first step to starting a business? Do you want to explore if you have an idea that can grow into a business? The support and resources for startups in Tampa Bay are endless and the startup community is thriving.
Navigating these resources can be tricky and confusing for first time entrepreneurs. Or even for more seasoned entrepreneurs that are venturing into a different market. My Start Up Tampa Bay is designed to help you navigate the ecosystem and discover why Tampa Bay is the best place to launch your business!
Find out more HERE
GREENHOUSE
St. Petersburg Greenhouse offers a variety of entrepreneur programs.  Join their networking entrepreneurial event, One Million Cups (every Wednesday at 9am).
Biz Starters (online)- Free webinar- "Start a Great Business After 50"  
In this webinar , Jeff  Williams founder of Biz Starters, answers the 10 most frequently asked questions from people who are considering becoming an entrepreneur.  http://www.launchmybiznow.com/webinar) Anytime/anywhere!
THE CENTRE FOR WOMEN
They have launched  a new initiative – The Helen Gordon Davis Business Centre.   They help women of all ages who are searching for financial freedom- from finding a job to starting your own business.  They offer incredible workshops every day! Such as : Entrepreneurial Readiness workshops, Business Plan Development, Networking workshops and individual business counseling.
Find list of workshops HERE
ENTREPRENEUR COLLABORATIVE CENTER
Intended to enhance productivity and the rapid exchange of ideas, the Entrepreneur Collaborative Center (ECC) offers state of the art collaboration technology, multiple meeting areas, and free WiFi. Join their networking entrepreneurial event, One Million Cups as well!
The ECC is located in historic Ybor City at 2101 East Palm Avenue. Maps and Directions Hillsborough County Economic Development welcomes the opportunity to co-host community events and programs that fit the mission and goals of the ECC, pending resource availability.
SCORE:
SCORE is  a nonprofit association dedicated to helping small businesses start, grow and succeed. SCORE provides highly relevant workshops and one-on-one mentoring at no-cost to clients. A list of current local workshops and other SCORE resources can be found at www.pinellascounty.score.org
---
FOR THOSE INTERESTED IN STARTING YOUR OWN FRANCHISE:
FRANNET
Contact Patricia Deering at 813-443-2119 or pdeering@frannet.com for more information.