Radio / TV / Webinar
News Channel 8 – Nov. 21, 2016
New definition of retirement: Turning interests into money
Fox 13 News – Nov. 17, 2016
60 is the new 40: Bay Area boomers resist retirement, find 'encore' careers
Bevan's interview with Marianne Oehser, CRC, MM, Certified Retirement Coach from Transitioning into Retirement
MANY PATHWAYS TO YOUR ENCORE
– What an encore is
– How to go about deciding what you want yours to be like
– What some of the fears and challenges are
– What skills-based volunteering is
– How to find a volunteer opportunity that fits you
That Business Show with Jamie Meloni
November 2016
Hard Retirement Truths Facing Boomers Today
11-11-2016 8AM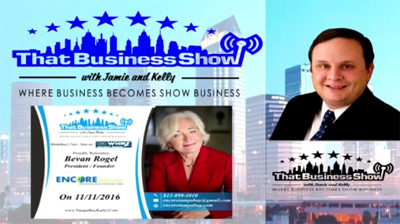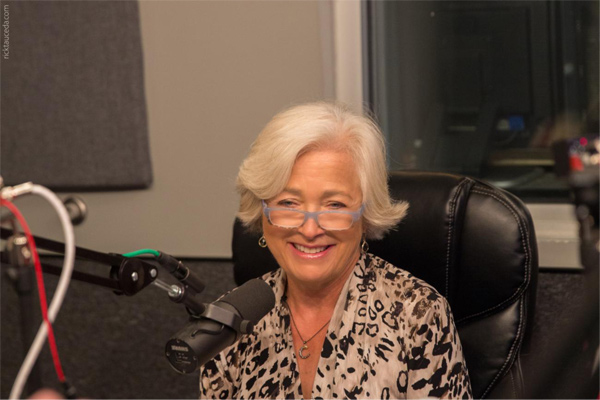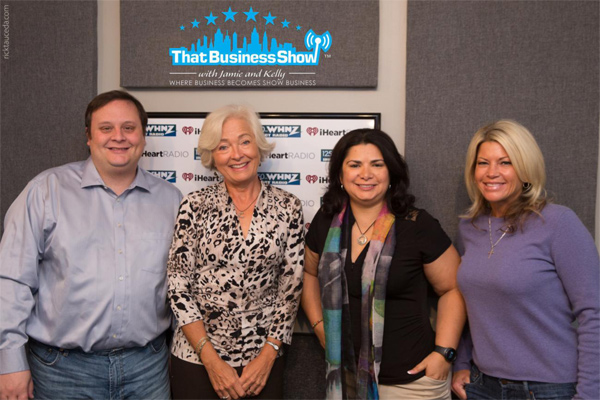 That Business Show with Jamie Meloni – October 2016
Jobseeking Strategies For The Encore Professional – With Bevin Gray-Rogel 10-10-16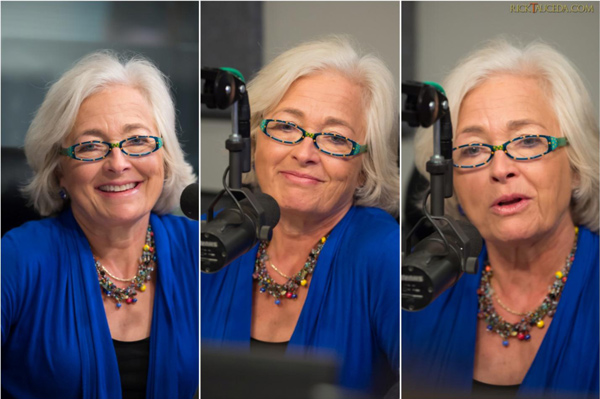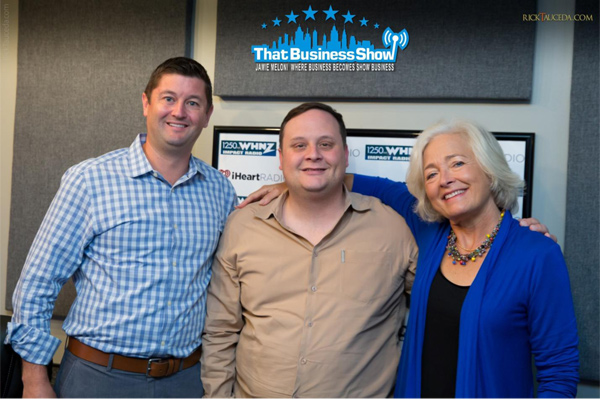 Video will start at Bevan's interview

Florida Matters: Changing Gears Mid-Career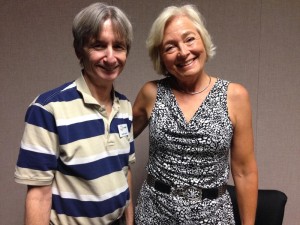 This week on Florida Matters (Tuesday, Sept. 22 at 6:30 p.m. and Sunday, Sept. 27 at 7:30 a.m.), we'll take a look at what people are doing for their second half of life career with:
Bevan Gray-Rogel (president and founder of Encore Tampa Bay)
Marci Alboher (vice president of Encore national nonprofit and author of "The Encore Career Handbook")
Chris Farrell (author of "Unretirement: How Baby Boomers Are Changing the Way We Think About Work, Community and the Good Life" and senior economics contributor for Marketplace from American Public Media).
Listen to the show HERE.
Talk Back Florida 820AM Show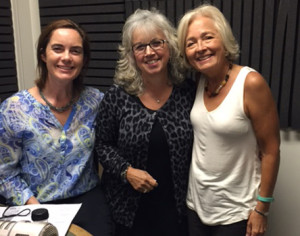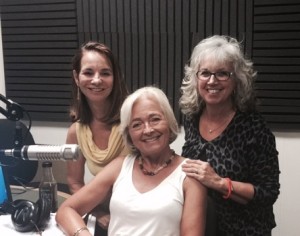 Part 1: Your Encore GPS- How do you navigate the Journey of finding and connecting to your Encore
Part 2: Want to start a new business – Learn about the local resources and tips on how to get started.
CLICK TO LISTEN TO SHOW
April 23 – WEDU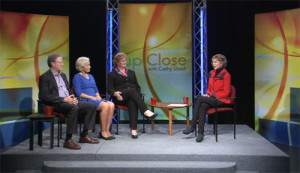 What's the best way to move from midlife to a new stage of life – and work? Host Cathy Unruh talks to Encore Tampa Bay Founder Marc Freedman and CEO Bevan Gray Rogel, and an experienced entrepreneur with her own highly successful encore career. Click HERE to watch the video.
Talk Back Florida: Digging Deeper To Find Out What You Really Want To Do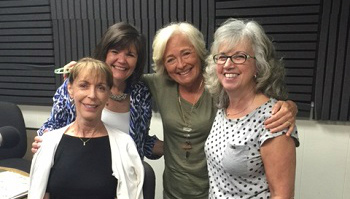 With Bobbi Gemma and Candace Watson – Listen HERE
WEDU Give Day May 15, 2015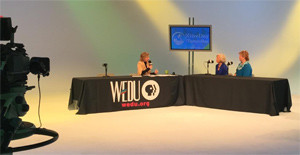 That Business Show 04-08-2015


This radio show was a group discussion on today's workforce with Michele Norris, Founder of Navigen Leadership and Bevan Rogel, Founder of Encore Tampa Bay. Listen to the show HERE.
Generations – Mar 2, 2015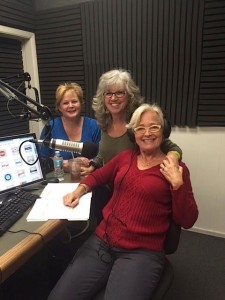 "Talk Back Florida"- on AM820 News
February 7, 2015
"For those who missed our live radio show "Encore Entprepreneurs" on Talk Back Florida (820 am) last Saturday with Lynn Marvin-Dingfelder (host) – Joining me on the show talking about entrepreneurship , was Monica Stynchula and Dick Kane. It was lots of fun!" LISTEN HERE
"Talk Back Florida"- on AM820 News -Jan. 3rd, 2015 – Listen HERE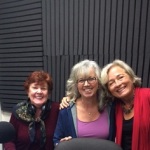 Find the radio inteview at:
Talk Back Florida: Re-inventing Yourself – Encore Tampa Bay
Baby Boomers in their second half of life, Encore career

Women of Worth Series at Women's Learning Studio with Bevan Rogel, April2014

Interview with Jaybeau Jones- "Heroes, Mentors, and Friends" series

Nilon Report,   February 2014  A radio show interview that talks about the 7th annual International Conference on Positive Aging, about the Encore movement and senior entrepreneurs. Hear from Institute For the Ages President/CEO Tom Esselman, COO Stacy Prouty, and President of Encore Tampa Bay Bevan Rogel. Listen to the show here.
Bay News 9 Appearance – January 2014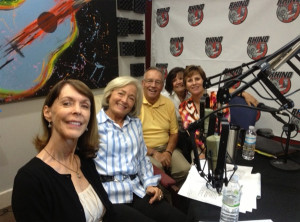 Mojo Matters Interview 10-14-13
Radio interview with Barry Foster and Bevan-Gray Rogel and her dream-team; Candice Watson, Michelle Norris, and Bobbi Gemma.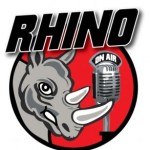 Mojo Matters Interview 9/30/13
Radio interview with Barry Foster and Bevan Rogel.  Learn more about the Encore movement, and the Greenhouse Encore Academy.
Print / Events
Tampa Bay Newswire
Article: Website brings together resources for Tampa Bay startups and entrepreneurs
AARP article about Encore Tampa Bay and Encore Entrepreneurs
Panel Discussion at the Tie.Con Conference in Tampa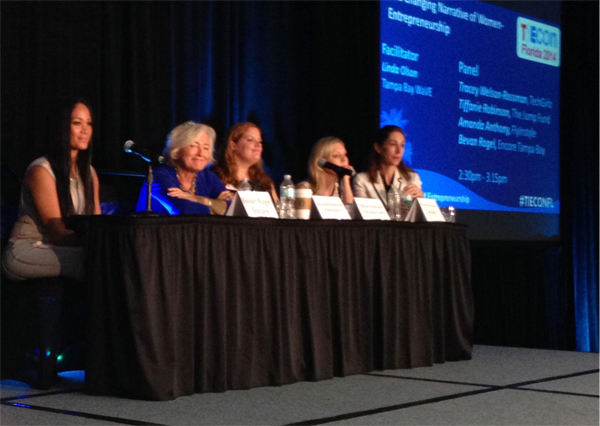 Encore Town Hall Speakers to Share Inspiring Stories of Midlife Reinvention
AARP 8-21-14
Hey Florida Boomers: Get ready for your 'second act'!
Tampa Bay Partnership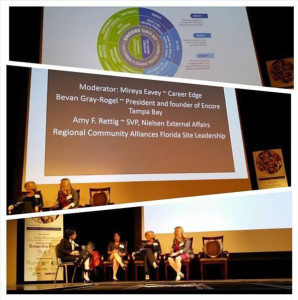 Encore Tampa Bay has been featured in Lifestyles After 50 magazine 2014 edition! Click image for bigger version.

St. Pete Area Chamber of Commerce Newsletter October 2013, Week 2
Greenhouse Gives Green Light To Entrepreneurs
Hands on News – August 2013 (PDF)