"ONE OF THE GREATEST IRONIES OF LIFE IS THIS: HE OR SHE WHO SERVES ALMOST ALWAYS BENEFITS MORE THAN HE OR SHE WHO IS SERVED!"- Gordon Hinkle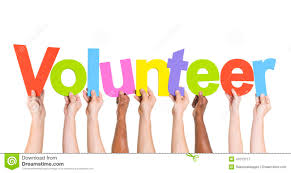 There has never been a better time for experienced adults in mid-life to consider volunteering as part of their "Un-Retirement" Strategy!
Here we are in the midst of a giant social change movement where over 80 million boomers are redefining what the second half of life is going to look like for them.  The key drivers for this movement are around the notion of passion, purpose, productivity…and paycheck!.  So we already know that the potential for tapping into this massive pool of talent and experience can only benefit and strengthen the non-profits in our community.
But did you know volunteering not only helps the resource-strapped non-profits but  it is also a great service to YOU, the volunteer!   Yes indeed, research has proven that volunteering can prolong your health and life span and so much more!
The benefits of volunteering:
Volunteering can help you develop new skills. (such as leadership and technical skills)
Volunteering can provide you with more experience and exposure to working in a non-profit environment . Research done by the Conference Board found that over 35% of non-profits hire directly from their pool of volunteers and board members.
Volunteering can be good for you physically-decrease in mortality rate, increased mental functioning, lower rate of depression, not to mention increased happiness!
Volunteering can help you zero in on your true purpose and passion.
Volunteering is a great way to network with other leaders and professionals in your community, especially if you are looking for a job!
Hiring managers in the for-profit and non-profit world value volunteering as a positive factor when reviewing resumes and Linked-in profiles. Research shows that 41% of hiring managers view volunteer work equal to work/job experience.  (5 Ways Volunteering Can Help Your Career)
The key here is that volunteering is not simply a wonderful way to give back to your community and to provide meaning in your life but it can help you prepare for your next encore adventure!
Hopefully you are now ready to consider volunteering as an option for this second half of life.  But how do you get started? Throughout the last three years where we have held events, workshops and discussion groups in our community, we hear loud and clear that people are ready to give of their time but they don't know which non-profit to start with or how to connect with them.

Kerry Hannon (our 'ENCORE CONNECT" event keynote speaker ) recently wrote a great article on "How to Find the Ideal Place to Volunteer"   There are nine great tips that will help you find the right place and match your skills and interest with the volunteer assignment/job.    Here are a few of these tips that are really important to consider when exploring your options:
It is important to know what you have to offer and identify what you think this volunteer experience can do for you. Do you want to find your true purpose, land a job at a non-profit, integrate your skills in a new way, or try out or learn a new skill? Take some time to understand what you want to achieve from your volunteer experience.
Decide on where and how you want to make a difference. Is it to work directly with the underserved population? Is it to work on a national level or work in the comfort of your own home?
Start with baby steps. Each non-profit has its own culture and it may not work the first time out. Treat volunteering as a pilot or a learning experience. Finding the right volunteer opportunity is like dating. It has be a good fit for both the individual and the non-profit.
Encore Tampa Bay Is Here To Help Connect Talent To Our Community:
One of the key components of Encore Tampa Bay's mission is to connect encore talent to our community. Our Encore Connect event in March was a huge success with so many  attendees asking for more opportunities to get face-to-face with their next "encore destination".
Encore Connect:  Opportunities in our Non-Profit Community
On June 17th,  Encore Tampa Bay will be hosting another Encore Connect event (sold out as of 6/7/16). We have invited a variety of non-profits who are actively searching for volunteers, board members and paid part-time or full-time employees.  This will be your chance to start the "dating process"!
Come join us for this great opportunity to meet face-to-face with some wonderful non-profits who are looking for encore talent.