Written by Karen Julien, Sr. Vice President and Branch Manager, Raymond James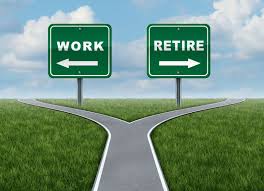 You've likely thought about what retirement will be like, but have you defined the details that will make up the next 20 to 30 years of your life? We know that vision is different for every person, but one thing is the same. Now is the time to get down to details and identify short- and long-term goals. It's important to think about how you'd like to spend your time, where you want to live and who you'd like to spend time with when you no longer work from 9 to 5. It is also important to think about the things you hope won't ever happen – like an unexpected illness – and plan for them just the same. These unknowns can put your vision at risk if they catch you unprepared.
Retirement isn't the endgame; it's a full and active part of your life that could last a long time, so you'll want to be as prepared as you can – financially, emotionally and physically. Raymond James can help you develop a sensible strategy for how you'll fund a fulfilling retirement and Encore Tampa Bay can help you discover "what's next" to help you live the future you've envisioned.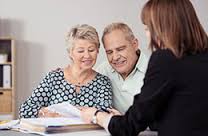 Founded in 1962 and a public company since 1983, Raymond James is a diversified financial services holding company with subsidiaries engaged primarily in investment and financial planning, in addition to investment banking and asset management.
Through its three broker/dealer subsidiaries, Raymond James Financial has approximately 6,700 financial advisors serving in excess of 2.7 million client accounts in more than 2,700 locations throughout the United States, Canada and overseas. In addition, total client assets are approximately $500 billion.
Raymond James has been recognized nationally for its community support and corporate philanthropy. The company has been ranked as one of the best in the country in customer service, as a great place to work and as a national leader in support of the arts.
Raymond James is not affiliated with Encore Tampa Bay. Raymond James & Associates, Inc., Member New York Stock Exchange/SIPC. Karen Julien, Branch Manager // Carillon Branch // 880 Carillon Parkway // St. Petersburg, FL // 33716